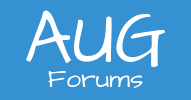 By using this website, you agree to our Terms of Use (click here)
Using the COVID-19 Coronavirus to improve Business Processes
How are you changing your organization's business processes in the wake of the COVID-19 Coronavirus?
How are you changing the way that you use Acumatica?
Do you have ideas that you'd like input on?
I'd love to hear your thoughts in this Discussion Topic.
Here are some of my thoughts.
As much of the world has temporarily transitioned to working from home during the COVID-19 Coronavirus lockdown, it seems to me like we have a rare opportunity to re-consider how we work in our organizations.
More specifically, the business processes that we use in our organizations.
When working from home, you aren't measured on input. You are measured on output.
No one can see that you are in the office later than everyone else. What they see is whether you get stuff done.
Suddenly, the process (and your role in it) becomes more important. Working smarter becomes more important. It's not just about working harder anymore.
When you care about process, I think you'll find that it's about people.
Process is primarily about people, not ERP software.
I know, I'm supposed to say that Acumatica is so much better than that legacy ERP piece of crap that you were running previously and Acumatica now makes your business hum along like a 1950s Cadillac cruising down Route 66.
But, honestly, I think that people make more difference than software.
Which would you rather have?
1. A great team of people with pencils and paper instead of software
2. A terrible team of people with Acumatica.
I would rather have #1.
Or think of it this way. Which would you rather have?
1. A grungy old falling apart basketball, but have Lebron James on your team?
2. A brand new shiny "smells good" basketball, but have Nick Anderson "I can't make a free throw when it matters" on your team?
I would rather have #1.
Disrupting ERP software can make a difference.
But disrupting people can make a bigger difference.
The COVID-19 Coronavirus has disrupted us people.
Now that we people have been disrupted, it's a great time to rethink how we work. I would even go as far as to say that this might be a once in a lifetime opportunity.
Thinking about improving the business processes in our organization is never a high enough priority. There are always more pressing things to attend to.
Isn't this your experience when it comes to improving business processes?
I have two kinds of problems: the urgent and the important.

The urgent are not important, and the important are never urgent.

- Dwight D. Eisenhower
Now that business has slowed and people aren't constantly walking by your desk to ask you for things, let's take advantage of the situation.
Here are a few of my ideas. I'd love to hear you add your ideas.
1. Document Business Processes
Before you try to improve a business process, you have to document it so you can know what is actually happening.
There are usually multiple people involved in a process. Each person focuses on what they do individually, but not much attention is given to the entire process.
This only works if people in your organization trust each other to share what they actually do (the pretty stuff and the not so pretty stuff) without fear of getting replaced by another person or, even worse, a machine. So keep that in mind. Transparency is key here, but you only get transparency when there is trust.
If you can achieve trust and transparency, then it's a matter of documenting things. But how to document? Or worse, how to maintain that documentation?
Recently I put together a tool to help you document how your organization uses Acumatica. I'm pretty excited about it.
I call it the Acumatica Process Documentation Tool.
You can find the Acumatica Process Documentation Tool here:
https://www.augforums.com/PrototypeProcessDoc
Also, checkout this video explaining how to use the Acumatica Process Documentation Tool.
The video moves slowly, so I suggest speeding it up by clicking Gear Icon -> Playback speed and selecting 1.5 or 2
I'd love to hear your thoughts below about whether you think this Acumatica Process Documentation Tool is useful. Also, how to improve it.
2. Improve Business Processes
Once you document those business processes, you can then start looking at how to improve them. This is a great group exercise.
Once a business process is documented, then the improvements likely suggest themselves.
The bottlenecks become obvious.
The report that one person has been maintaining for years that was only used by someone who no longer works there gets a light shined on it.
You learn about the button that you never noticed before that saves you a bunch of clicks and errors.
Etc.
3. Eliminate Paper
Now that your working from home, suddenly paper isn't so attractive.
That office copier that prints 120 pages per minute has been replaced with your home printer that can only print 30 pages per minute.
That stack of paper on your desk that made you look like a hard worker in the office just looks like good paper airplane material to your kids.
The piece of paper that you used to walk over to someone's desk for them to process now has to be scanned which takes more time and doesn't give you that long sought after sitting break.
That AP Bill that you used to file in the vendor's folder. Well, unless you wheeled the filing cabinet to your car on a dolly, crammed it in the back seat, and drove home squashed against the steering wheel, you probably don't have that filing cabinet. Doesn't scanning that AP Bill seem a lot more attractive right now? Checkout this post on Acumatica AP Automation (click here) and this post on SkyKnack AP Automation (click here).
That check printing process suddenly looks archaic. I mean, you pay your personal bills electronically, why can't you pay business bills electronically?
No one can see what you're doing at home so that process of printing customer invoices and stuffing them in envelopes to mail isn't something you want to do just make 5pm come faster anymore. You could start cooking dinner before 5pm if you emailed those invoices to customers instead. It would also save you a trip to the germ infested post office.
Now is a great time to eliminate paper and go digital.
If you do have to generate paper, scan it back into Acumatica when you're done with it so everyone has access to it.
You can now scan documents directly from your phone into Acumatica in 2020 R1:
https://twitter.com/TimRodman/status/1222200721216425984
Or, if you aren't on 2020 R1 yet since it just got released, search for a scanning app in the Android or Apple store. Personally, I like the scanning feature built-in to Dropbox. ScanSnap is great for scanning multiple pages (including front and back) if you want to purchase a home scanning device.
4. Improve Digital Communication
Meetings happen more when you are in the office because everyone is there.
Now you aren't in the office so you have to communicate digitally.
You can still have a meeting by phone, but it's more likely that you need to schedule it. You can't just walk over to someone's office and peak in to see if they are busy. You can call them, but they might be in the middle of something. And you might need to show them your screen so you might as well fire up GoToMeeting, Webex, Zoom, Ring Central, Amazon Chime, Microsoft Teams, or whatever your company uses for online meetings. But you need to get a meeting on the calendar when working remotely (in my opinion). It works a lot better than calling someone out of the blue. It also allows you to add the meeting link so you can easily share screens if needed.
Meetings can be painful. Online meetings can be even more painful.
If you have ever been in an online meeting, you HAVE to watch this video:
Outside of meetings, what about those emails that you write? Are they easy for others to read?
What about file attachments? Rather than attach files to emails, maybe you can attach things in Acumatica and send someone the link to the Acumatica transaction in your email instead.
What about documenting your open items in a public spreadsheet (Office 365 Excel Online, Google Sheets, Smartsheet, etc.) so other's can see what's on your plate, what the priorities are, and when you expect to have certain things completed?
Just some thoughts. I'd love to hear your thoughts below.
This topic was modified 1 week ago 6 times by
Tim Rodman
Posted : March 20, 2020 10:41 pm
Interesting. For us, most of us can work from anywhere. But COVID-19 has made us want to check in with each other a bit more.This isn't a 'work process' - more of a culture effect.
What I've noticed is an uptick in encouraging notes we share with each other in Slack. Someone on our team just posted a proposal in our #wellness room that we all share what's going on in our current environment, but replace "dog/cat/child" with "coworker." 
"My coworker demanded that I hold her pen for her while she wrote her name"
Silly stuff. But it helps. And as long as it's not happening during a live meeting (ugghhh), but being shared asynchronously, people can be heads-down when they need to, and come up for some socializing when that feels right, too.
Actually our amazing Swiss Army Knife of a bookkeeper just posted some of the tools we use here: https://dquest.com/how-to-work-from-anywhere/
Posted : March 21, 2020 10:59 am
being shared asynchronously, people can be heads-down when they need to
I like your "asynchronously" point. What a great way to utilize Slack without getting inundated with "dings, pings, and rings".
And thanks for sharing your "Work From Anywhere" post. I'm curious, when you replaced Trello with Acumatica Tasks, were you able to achieve something similar to the Trello Board?
Posted : March 21, 2020 8:28 pm
@timrodman As the previous poster said, reach out to your clients. 1. Just to check in and see how they are doing as a business and how this situation is affecting them. This builds your partnership and can have a big morale booster.  2.Utilize your knowledge of processes to come up with new ideas to help them cut costs. 3. With multiple clients, look to see if different businesses can assist others with improving processes and costs. Working together they may be able to come up with great ideas.  4.Clients may be able to offer discounts on future items / services by purchasing gift cards or credits now. This can provide a struggling business cash flow to cover during this time for future goods. 
Posted : March 24, 2020 12:45 pm
I think this is a great way to handle process documentation. Process documentation is a tedious/cumbersome but very essential way of teaching users how to go about new or critical functions of their job.
As you mentioned in the video, I do think having an identifier for repeating steps (i.e. adding multiple lines to a PO) would be a good idea. What if you added a suffix to repetitive step numbers (i.e 22.1, 22.2, 22.3 etc.) to delineate a repeatable process within the process, then have your secret sauce conditionally format those rows with the same color or a recycle-style logo?
So far the only potential issue I can see is if you have a decision to make where you have different ways of handling a process depending on several factors. For example, if certain branches (or even items) have different receiving procedures you could either copy/paste the process and make it entirely separate from the other branch (or items). Or you could, again, utilize suffices to the step numbers, but use the alphabet instead of numbers. 22 ->23 -> 24 --> (if Alpha warehouse go to 25.A, if Beta warehouse go to 25.B). If the item requires inspection 25.A, if common stock 25.B.
Posted : March 24, 2020 2:25 pm
Great ideas @jeff-beck. It's a great time for consultants like us to connect people together to help them come up with creative ways through this crisis.
@tony-lanza, I really like like this suffix idea:
What if you added a suffix to repetitive step numbers (i.e 22.1, 22.2, 22.3 etc.)
Since the icons still have relevance within repeatable process, maybe a visual breakout like like this red line could be used to visually indicate all steps in a repeatable process. Thoughts?
Decisions and branching processes get tricky to display visually. One tool that handles this well:
http://www.worksimp.com/
What if, to keep it simple, we introduce an icon for a decision. The Summary of the decision could be the question that you ask and the Notes could contain your options (A, B, C, etc.). The A, B, C, etc. options could be hyperlinks that take you to the relevant processes. Or maybe I could find a way to print a subprocess within a process step (maybe indented).
Posted : March 24, 2020 9:19 pm
We're currently under stay-at-home orders, but are considered an essential business.  It's been interesting to see how it shifted our priorities when we are doing our best to keep operating like staggering schedules in the office and having people work from home when possible.
We've made huge strides in enabling users to work from home on personal devices in the last week. There had been reluctance from some of our staff in embracing teleconferencing and remote work. I think that changed once we had the right tools configured and in place, users were more receptive to adapting to the new situation.
The reduction in on-site staff has turned some attention towards process improvement. With some extended/unplanned absences we are scheduling the prepare invoices process to run at night and then fixing the issues the next day before posting. We carried over a process from our previous ERP where we would validate the details on every shipment and then prepare the invoices during the day. This can easily take upwards of two hours and only about 10% of the shipments needed attention. After some extended/unplanned absences we put the prepare invoices action on a schedule and use a GI to identify the exceptions that need manual intervention.
There has also been a spike in interest for reporting/dashboards. This has been an ongoing project, but recent events is bumping this up in priority. Tracking changes in trends and customer behavior for planning purposes is the hot issue at the moment.
Our user buy-in with and adoption was a bit rocky at the start, but I think the flexibility and how easily we can roll out new tools in Acumatica is being highlighted now. I'm thankful that we are still up and running and doing what we can to stay safe. Maybe once this initial rush calms down I can shift to doing some neglected documentation like a directory of what reports/inquiries we have and what they do.
Posted : March 26, 2020 6:48 pm