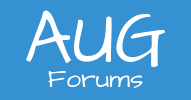 Pick Ticket Lines Duplicating
I've modified the pick ticket for a customer, but we are finding when there is a quantity ordered for what is greater then currently in stock (they allow negative inventory) the shipment splits the lines into two lines, one for the stock item and one for the backorder. I've worked with support, and I've tried to change the fields that are pulling into the report so that we only show one line on the pick ticket for each line on the shipment, regardless of the quantity on hand. 
I cannot get the line to stop duplicating. I've tried pulling different fields into the report, removing all the formulas from that line, and no matter what I do, it will show two lines when there is only one. I am at a loss.
I've tried grouping, but then if there is more then one item it will only show the first item.
I've attached a copy of the report. Is there some way to suppress duplicate lines, or am I missing something to keep this from duplicating? 
Posted : November 25, 2019 3:39 pm
I just ran the standard report and it did split the line into two lines, one with the quantity on hand to fill, and one with the backordered amount. My edits were nothing more then formatting, and removing what they didn't want to see.  
Posted : November 25, 2019 3:59 pm
Sorry to be a bit slow here but I thought you was allowing negative inventory, why are we going into back order? If one line is going into back order could that not be filtered out?
Posted : November 26, 2019 5:20 am
That's the issue. They allow negative, in this example, the order is for 10, there are 2 in stock and 8 not in stock. We want the pick ticket to show 10. When I look at the data, the allocations (where it is split into 2 and 8) is in the DAC of SOShipLineSplit, and the data I want is in SOShipLine. 
I've tried to replace the data in the report just from the SOShipLine data class, but it is still splitting the lines. I've even tried to take the data from the SOOrderLine instead of the shipment, but it still gives me the split, with a quantity of 10 on both lines.  I cannot make the report return what I am asking, so I am hoping someone has a trick or knows why this is occurring.  
Posted : November 26, 2019 10:28 am