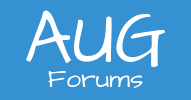 How to Add a Variable in Report Designer
Hello - I am wondering if there is a way to set a new variable up in report designer. We have had a custom field added to the opportunities screen for Gross Profit. I have the GP displaying per opportunity in the Opportunity Pipeline by Owner report, but now I want it to display a total of the GP per owner in the row that displays other totals using variables. Thank you!
Posted : February 8, 2019 11:48 am
Do you have a screenshot of where you want the totals? You might be able to accomplish this without variables.
If you need to add variables, you can do it by clicking on a section, then going to Behavior -> Variables and clicking the ... icon:
Posted : February 20, 2019 9:45 pm
Perfect thank you! I was able to add it and have it total how I wanted.
Posted : February 21, 2019 3:06 pm