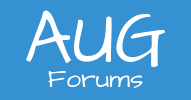 By using this website, you agree to our Terms of Use (click here)
[Solved]

No longer available for download?
Does anyone know if this tool is still available?  I wanted to give it a spin but the github link is not longer valid.  Thanks!
Posted : July 2, 2018 12:25 pm
Hi David,
The open source version has been discontinued. A professionally supported version including multiple new features and improvements is now available. Please reach out to me at gabriel AT velixo.com and I'll be happy to provide you with a trial version.
Gabriel
Posted : July 2, 2018 3:56 pm
Gabriel,
Can you bring us up-to-date on your plans for Velixo; Go-to-market plan, where to find more information, pricing, support, etc.? We have started using the version of the tool we downloaded from Github. We want to continue using internally as well as promote with our Acumatica customers.
I'm happy to see you moving the product forward.
Posted : July 2, 2018 4:11 pm
Hi Shawn,
Interest in Velixo Reports has skyrocketed recently which has taken me by surprise. We definitely have a new product out with the "Pro" version however our web site with detailed information is not yet available. We're hard at work on that, and i'm also happy to announce that I will be adding new team members to support the growth  😀 .
I will make an announcement here once we have more to share. One thing that I would like to tell you right away is that partners are an integral part of our strategy, and I'm looking forward to working with CS3 and every other partner in the Acumatica / MYOB Advanced ecosystem.
Gabriel
Posted : July 2, 2018 5:43 pm
Looking forward to hearing more details soon Gabriel
Posted : July 3, 2018 1:46 am
Hard to believe this post was only from a year ago. To say that interest in Velixo Reports has skyrocketed is an understatement indeed 🙂
Posted : September 4, 2019 8:14 am
😊 - glad to see some activity here Tim! There's a lot going on our end with Velixo both with the product and the user base that continues to grow. We hit a very important milestone yesterday and another update with something you've been waiting for is just around the corner. Make sure to follow our blog!  https://www.velixo.com/blog/
Posted : September 4, 2019 9:04 am