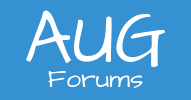 By using this website, you agree to our Terms of Use (click here)
Is MS Outlook integration for construction only for Construction. Love that RFI item in the plugin.
HI:
I just saw that the MS Outlook integration for construction has a RFI item besides project, contact, opportunity,... See:
I guess that this is specifically for construction since Project Accounting doesn't have RFI. Am I correct?
I wish that we have RFI in the regular project accounting so that we can have a RFI form on a website that connects to it.
Thanks for your help.
Toon Six
Posted : April 7, 2020 7:05 pm
I haven't tried it personally, but I'd say that's a pretty safe assumption that it's only available in Construction.
Posted : May 21, 2020 9:28 pm