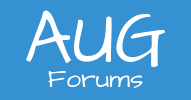 By using this website, you agree to our Terms of Use (click here)
Acumatica Integration with Amazon
Posted : May 20, 2019 12:23 pm
Tim,
Yes Kensium can support this.  If anyone has a need please reach out to me.
Posted : May 21, 2019 7:48 am
Posted : May 21, 2019 10:42 am
I have a client that we are looking to setup the Amazon integration.  I'm struggling to fully understand how to get a developer account setup.  I thought our client, who has a professional seller account, would create the account, but our client wants us as the partner to register as the developer.  When I try to register as a developer I need to be a professional seller on Amazon.  What is the best way to get an Amazon developer account to get the integration loaded?
Thanks,
Kurt Bauer
Posted : April 8, 2020 5:31 pm
Haven't tried it myself, but I would think that the client should register since Amazon needs to connect to their information.
The UPS and FedEx integrations work the same way in that they look at you like you developed your own custom software application and you have to register as a developer to use their APIs. It's definitely frustrating and much more of a "raw integration" than people are expecting.
Posted : May 22, 2020 10:05 pm
Posted : May 26, 2020 7:47 pm