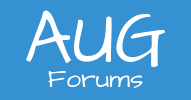 By using this website, you agree to our Terms of Use (click here)
Batch Invoices using which report
Hi.
 I am having an issue with batch Invoices being sent out and not using the correct template. 
When my user sends out batch invoices they are always being sent from the wrong email address. I thought I had this issue resolved by forcing it to use a Notification Template. Apparently it is not using the correct template. They do not get the option to choose what Template they use. They hit send when they are done with the batch and it sends them all. 
How can I find out what template this is using by default so I can enter the correct email address into the from line? 
The screen ID is AR508000 and I have no idea what template or report it is using to send since they don't get the option to choose when they hit Process all.
Posted : March 19, 2019 5:37 pm
Hi Geremy,
When you use the Email Invoice/Memo action on the Print Invoices and Memos (AR508000) screen:
I'm pretty sure that it uses the notification template specified in the Notification Template column on the MAILING SETTINGS tab of the Customers (AR303000) screen:
Posted : April 16, 2019 9:10 pm
Geremy,
Are you using system email accounts or an Exchange integration?  
When emails are sent out, what email address is actually being used?  Is it one of your system accounts? Is it the account tied to a user profile (see email tab)?
Are you sure the issue happens when the email is sent through processing? If sent from within the report preview window, a completely different set of email settings are used which are strove within the report definition.
Sorry for all the detail questions but emails can be problematic to troubleshoot.  
Posted : April 16, 2019 11:00 pm