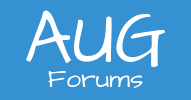 By using this website, you agree to our Terms of Use (click here)
ODBC Error in Power BI - Connection forcibly closed by remote host
Working in power BI pulling in OData from Acumatica, does anyone ever get this error when trying to pull in or refresh their data set?
"
'Table Name' OLE DB or ODBC error: [DataSource.Error] We couldn't parse OData response result. Error: Unable to read data from the transport connection: An existing connection was forcibly closed by the remote host..
"
It happens to me sometimes with large data sets, but this data set in particular I have pulled into many other reports that I have setup, it is about 75 MB. However, the difference with this report is that I'm also pulling a large amount of data from Google Analytics and creating a merged table from both of them. Some of my other power BI reports I have created, I will get this error on sizes over 100MB, but I find that if I leave my computer alone to do the refresh it will succeed 95% of the time. With this particular data set, I'm getting this error 100% of the time. 
Any ideas or suggestions greatly appreciated! It may just be too big and I need to separate my date ranges and parse out the tables...?
Thanks!
Posted : July 30, 2019 9:40 am
I would try shrinking the data set to determine whether size is the issue. 
Of this 100mb of data, is all of it changing, or is some of it historical? 
Posted : July 30, 2019 4:02 pm
@royce-lithgo - it's pretty static at this point. It is line level data from orders. I could do an export and create a static table. Ideally I get around this, as it is only about 6 months of data, so I'd prefer to only do it once a year max. But I can start there, if need be. It's strange that I have bigger data tables that refresh fine, though. 
Posted : July 30, 2019 4:05 pm
It could be a timing issue then if you have bigger tables that refresh fine. If you run the query directly in Acumatica and do a full download, does it time out or are you able to download the full dataset? 
Posted : July 30, 2019 7:36 pm
Another thing you could do to test if it's a dataset size problem is temporarily add something to the CONDITIONS tab on the Generic Inquiry to make the result set really small. Then try the OData refresh again.
Posted : August 15, 2019 7:26 pm
So yes, Tim, that does fix the issue of the refresh. Limited it to 1000 lines, and works like a charm. Definitely a size issue. And Royce, I'm afraid to run this thing in Acumatica itself for fear that it'll bog things down/freeze up the system. 
Do you guys know anything about looping to get the results you want? Setting up a loop in Power BI to do multiple data pulls to get it all in one table? Count page numbers or lines or something?
Posted : August 16, 2019 3:38 pm
I'm not aware of any table row count limit, might be a data size issue. Do you have a lot of columns in each row and perhaps any columns with a lot of data?
For splitting and combining the data, you could try setting up multiple tables in Power BI with different queries per table so that each table retrieves a chunk of the master table and then combine them in Power BI. But as the data grows you'd need to keep adding new chunk tables. You'd need some way to reliable split the data in each query so that no data is left out.
Still seems very odd to me to have to do this. 
Posted : August 18, 2019 10:42 pm
I've got 25 columns, so nothing insane. Some of them do have formulas, but nothing intense. I think overall I have 4 columns that have formulas, most are just something like: =[SOLine.OrderQty] *(-[SOLine.InvtMult])  (so setting up to handle Credit Memos).  Does that drastically increase the load? 
Right now what I have done is I have set these up in Power BI desktop, and reduced the row count in my queries to build the actual report, then uploaded to power bi. From there, the refresh has never failed for some reason. Maybe it also has to do with my local machine's capacity? That seems to be working for now, anyway, but I'm waiting for the day when that, too is too big. If it gets to a year, I'll be happy, because at that point I'll just start exporting to CSV and merging tables. Once a year would be manageable. 
Posted : August 21, 2019 9:48 am
Posted : September 16, 2019 6:41 pm