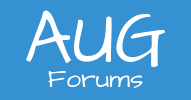 OData Refresh Only Updated Records
Refreshing data over OData is great, but sometimes the datasets can get pretty big. So there might be the need to only refresh updated records.
For more on that, checkout this post about only refreshing updated records with OData:
Posted : May 7, 2019 9:07 pm
Hey Tim,
Have you ever used this with Power BI? I followed the instructions here to setup the incremental refreshes here: https://docs.microsoft.com/en-us/power-bi/service-premium-incremental-refresh
However, when I had it setup, I got the warning message saying that it was unable to tell whether my feed supported query folding. Signs here point to no query folding, which, if true, means Power Bi won't be able to handle the incremental refresh, correct? I started the refresh on my 80+MB dataset to see if it would work anyway, and got to 25 and stopped it. it shouldn't have been more than 10. Any idea? Maybe I set it up incorrectly?
Posted : November 15, 2019 11:20 am
Bummer. I haven't tried it personally. There are certain things that are only available in Power BI Premium and maybe this is one of those things.
I did learn this recommendation from an Acumatica developer webinar this week. I'd been hesitant to rely on this field, but this makes me more confident to try it:
When syncing data, it's recommended to use LastModifiedOn to only retrieve stuff that has changed recently since LastModifiedOn is available in pretty much every Data Access Class (DAC). #Acumatica2019R2WebServices pic.twitter.com/ZZQwCVjuOG

— Tim Rodman (@TimRodman) December 11, 2019
Posted : December 14, 2019 8:47 am