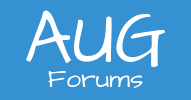 Ledger Currency ID - Display on ARM Report
Does anyone have a good way to showing what currency an ARM report is being run in? 
I am trying to write a formula in the Column set to display the Currency ID of the ledger being selected for the report? 
I have tried a couple different Report.Get variations but cant find one that works.
Posted : November 20, 2019 3:53 pm