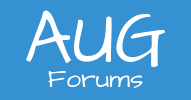 By using this website, you agree to our Terms of Use (click here)
2 Month Balance Sheet Comparative Using Start Period and End Period
Hi! 
Anyone know any tricks/Formulas to do a 2 month comparative using Start and End Period with separated Data? For Example if Start Period is 11-2019 and End Period if 02-2020 then we would only see 2 Columns - the 1st showing data only of 11-2019 and the 2nd showing data only of 02-2020. Thanks in advance! 
Posted : April 27, 2020 4:00 pm
Hi Ronita, 
Is it not just a case of having 2 columns and in the first using a -3 offset value in the period field?
Cheers,
Carl
Posted : May 3, 2020 9:04 pm
Hi! Thank you for your response - 
No, a little different. I'd like to hardcode Start Period to Column B and End Period to Column C so I'm not tied into how many months apart they are. The idea is to do a 2 month comparison but having the flexibility to use Start Period and my first month and End Period as my 2nd month.
Posted : May 7, 2020 1:55 pm