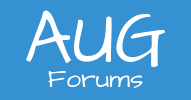 By using this website, you agree to our Terms of Use (click here)
Importing from Excel using Null Value
Has anyone successfully used the Null Value feature when importing from Excel into a screen using the Load Records from File button (not an Import Scenario)?
I'm specifically trying to use this on the Sales Orders (SO301000) screen.
If I try to add a Sales Order Line manually and I populate the Inventory ID field with AACOMPUT01, it defaults the Warehouse in my environment as soon as a I tab out of the Inventory ID field. Which is totally fine because that's how I have things setup for the Stock Item:
But when I import from Excel, I want to import an empty Warehouse, forcing someone to come in later and update it in Acumatica.
So I try importing the following Excel file into the screen using the Load Records from File button:
But the Warehouse value still defaults because the Excel import ignores empty cells:
I know that the Excel import sees the Warehouse field, because if I try to import a bogus value, I get an error:
I noticed this Null Value feature which, according to this help article on Null Value (click here), should allow me to specify a value that forces Acumatica to set a field to empty during the import from Excel.
But I tried to use it like this and it doesn't do what I'm expecting. I think that the following should set the Warehouse to empty, but it still uses the default value:
Has anyone out there successfully used this Null Value feature when importing from Excel? Maybe I'm missing something, or maybe it's something that Acumatica needs to fix.
Posted : January 16, 2020 12:14 pm
I tried adding the field multiple times (first full, second empty), using space or _, and nothing seemed to set the field to empty.  It's strange, it works when I am updating an existing record by importing the excel a second time, but not when I am adding a new one.  This feels like something Acumatica should to look into.
Posted : January 21, 2020 10:48 am