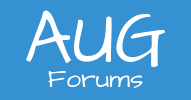 Edited 2019R1 Modern UI format. Reverted to default menu when I install a customization
Dear All,
Had a painstaking time creating user experience for our potential customers by editing the menus in Modern UI (2019R1)  and hopefully to make it a standard ERP look. 
Imagine my horror, when I run a customization project, Acumatica reverted all the menus that have been done back to its standard look.
Anybody encountered this?
Thanks,
Saiful.
Posted : November 26, 2019 4:59 am