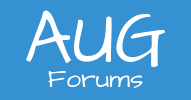 By using this website, you agree to our Terms of Use (click here)
Quick filters NOT also displayed on Shared Filters
Quick filters display as drop down filters for GI. and they work well.
Except when I create a subsequent Shared Filter for a particular doctype or other filter.
None of the quick filters display at the top of that Filter.  has anyone found a way to make quick filter display?
Thanks.
Posted : September 20, 2019 1:23 pm