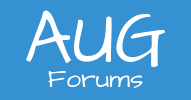 By using this website, you agree to our Terms of Use (click here)
Getting Sort Order to work in GI
I can't get Sorting to work via a GI (only by setting it in the column header filters in the results). I have a GI that pulls Service Orders and I want the results to come back in ascending order of PromisedDate but they come back in descending order of Service Order number.
Am I missing something that interferes with sorting? It seems very simple and straight forward. I'm not doing any Grouping in this GI. I have similar problems in almost all of my GIs. 
Thanks
Posted : September 19, 2019 3:47 pm
@timrodman  FYI - I am able but haven't received permission. (and yes I know the old adage) 
Posted : October 30, 2019 3:27 pm
No prob. Ya, I guess that old adage doesn't work with everything. Especially the "football" with the nuclear codes 🙂
Posted : October 31, 2019 12:24 am
Hey there,
I have a similar problem. Some of the columns in my GI will not allow me to use the Sort ability when clicking on the column. These were fields added to the default GI, so I'm assuming I'm just missing a setting to allow me to sort by that column.
Any ideas? Let me know if I can give you more info.
Posted : April 3, 2020 9:11 pm
@nchyflyer- I had a similar issue. I copied the Generic Inquiry, created a new one (through paste) and the Sorting worked on the new Generic Inquiry.
Posted : May 6, 2020 4:12 pm
It's weird, but I have seen CTRL+F5 fix some things like this. Something gets stuck in the cache and needs to get cleared. I have also had some success with changing the sort in the GI, viewing the GI, and then changing it back. 
Posted : May 13, 2020 8:36 pm
I changed "Make Visible on UI" to False, saved it, viewed it, and then set "Make Visible on UI" back to True and now it Sorts properly.
Posted : May 14, 2020 9:56 am
Hey everyone, thanks for all the input.
Unfortunately none of those solutions fixed the problem.
So I ended up directly linking the Attributes table to my GI. That fixed the problem.
Still not sure why the original field would not sort or filter.
Posted : May 14, 2020 5:45 pm
I wonder if you unlinked the attributes table of it would stop working again. We've seen some strange things with sorting sometimes. Like it working for some users, but not others until you make a change and re-save. I traced the SQL and could see it using a different sort for different users.  It wasn't something we could reproduce on demand for Acumatica to really look at it. 
Posted : May 14, 2020 8:59 pm
@ryanxbyte Do you know why it was using a different sort for different users?
None of us could get it to work, and I tried at least 40-50 different variations (options, sorts, grouping, etc.), even rewriting almost every formula to include SUM so that I could remove all aggregate functions.
What's really interesting, is that using the same table and the same data field in a different GI works flawlessly... haha! Go figure. It's got to be some kind of minutia with table relationships, but I didn't have time to dig in.
Posted : May 14, 2020 9:40 pm