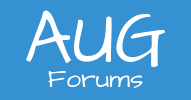 Schedule Lockout / Maintenance Mode
If you are an Acumatica SaaS customer, then Acumatica takes care of Major Upgrades and Minor Updates for you (which is pretty nice). Click here for more about Major Upgrades vs. Minor Updates.
To have Acumatica perform the upgrade/update, you open a support case with Acumatica and give them some dates/times when the upgrade/update can be performed. Acumatica will then confirm a date/time with you.
But how do you keep people out of the system while the upgrade/update is being performed? You can schedule a lockout using the SCHEDULE LOCKOUT button on the Apply Updates (SM203510) screen:
Once you click the SCHEDULE LOCKOUT button, there is a pop-up window where you schedule the lockout for a certain date/time. Note that the time is displayed in your user's timezone. Let's say I'm on Eastern Time in the United States and I want to lockout the system at 6pm Eastern Time.
You can update the Reason with whatever message you want to display to users.
I always select Lock Out All Sites since the upgrade/update will affect all sites.
Once you do that, a message will be displayed on the Acumatica login screen. Note that the Reason you entered is displayed. Also note that the time is displayed in UTC, not your user's timezone.
This DOES NOT lockout anyone who is an Administrator. So it's still possible for Administrators to be logged in when the upgrade/update is performed. Hopefully though Administrators are smart enough to stay out 🙂
Once the upgrade/update has been completed, don't forget to come back into the Apply Updates (SM203510) screen and click the STOP LOCKOUT button:
---
Also, note that when you click the CREATE SNAPSHOT button on the Tenants (SM203520) screen:
You will get the following message unless you have done a SCHEDULE LOCKOUT as outlined above:
The snapshot may contain corrupted data because you are not in maintenance mode.
---
One final note.
Why does one screen call it "schedule lockout" and the other screen calls it "maintenance mode"? Beats me, but it's the same thing.
Do you have any ideas for how to make these labels the same on both screens? "SCHEDULE MAINTENANCE MODE" is probably too large of a button. "You are not in lockout mode" sounds kind of weird. But some consistency would be nice.
Posted : November 21, 2019 9:33 am