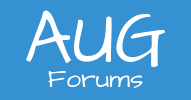 Restriction Groups
We need to be able to restrict our outside sales reps to only have access to the customer accounts that they are assigned to.   We also have some customer accounts that are not assigned to our outside direct sales reps.  These customer accounts are handled by our inside sales reps who need to be able to see all of our customer accounts.  Our VP of Sales also needs to have access to all customer accounts. 
One way I believe I can do this is to setup a restriction group (type A) for each of our outside sales reps and a restriction group (Type A) for all accounts not assigned to our outside sales reps.  For users that need to have access to all of our customer accounts, I would have to assign all of these users to all of these restriction groups.  As for the outside reps, they would only be assigned to their specific restriction group.  Please confirm if this would be a correct approach.  If there is an better method to setup this access, please let me know.
Also, what is the difference between restriction group type A and B?
Posted : May 15, 2018 5:00 pm
Ron,
I just studied restriction groups! (If anyone with more experience would like to confirm, I'm sure Ron would welcome that)!
Your solution looks spot on to me.
The difference between A and B comes into play if any Customer Accounts were to appear in multiple groups. If that was the case:
- For Type B groups, users can only see the account if they are placed in ALL of the restriction groups in which that account appears.
- For Type A groups, users only have to be a member of ONE of the restriction groups with the account in question to have access to that account.
Your particular solution would work with Type A or Type B since none of your customer accounts are in multiple restriction groups.
Cheers,
Kimberly
Posted : May 17, 2018 6:27 pm
Your approach seems correct to me. Personally, I'd go with Type A groups. Type B groups make my head hurt.
Posted : May 18, 2018 6:28 pm
I have done this and set up the restriction groups as you have described but the reps can still see all accounts when in the customer screen if they choose the magnifying glass and in the reports.  Is there somewhere else that we need to identify the group so it works?  Also is there a way to get rid of the lists under customer management->manage-> business accounts (ie All records, Customers, vendors etc) so only "my accounts" shows? 
Posted : May 24, 2018 3:07 pm
Can you include a screenshot of your Restriction Groups by Customer (AR102010) screen?
Posted : June 4, 2018 1:52 pm
Just to refresh this topic, do you all feel this feature is not so friendly in terms of usability? Let's say you setup the simple type A restriction group (as @Timrodman mentioned other ones really make your head spin lol) once setup for sales rep, how does it get applied?
As a sales rep I create customers and they I need to "apply restriction" and select the group it belongs to? If so that's an extra step, what if they mess up assigning a wrong group? 
How are you all managing or training end-users to do this step of assigning ? Is there a automated bot or import scenario that can help us here or maybe hackathon idea 🙂  BTW there are several feedback on Acumatica ideas https://feedback.acumatica.com/ideas/ACU-I-898  
Posted : January 12, 2020 6:49 pm
There is the Default Restriction Group field on the Customer Classes (AR201000) screen which should default any new customers created into a Restriction Group. But you kind of have to hijack your Customer Class list for this purpose to use it in my opinion.
Regarding that feedback idea, it looks like Acumatica has included Business Accounts in restriction groups in 2020 R1.
See this portion on page 8 of the Acumatica 2020 R1 Preview Release Notes (click here):
Posted : January 13, 2020 10:11 pm