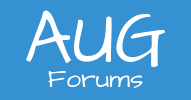 Member Rating
Hey @timrodman, I'm curious how the member rating works. I noticed what you have a 9/10 rating, but the other top members have all 5/10 and lower. What gives? 🙂
Posted : August 19, 2019 7:31 pm
Hey Royce,
Great question, I'd never noticed it. Looks like it's based on number of posts, which is no different from the Member Title column in this grid:
I'm a less is more guy myself, so maybe we should just remove the Reputation? What do you think?
Posted : August 20, 2019 9:22 am
I wasn't able to remove the Rating. But I changed the Rating Levels so all 10 Rating Levels aren't being used. And we both now land in the same 10/10 Rating Level with over 200 posts. Happy to make more changes too based on suggestions.
This is what the Rating Levels used to look like:
This is what they look like now, with 200 posts being the top Rating Level:
Posted : September 16, 2019 5:10 pm