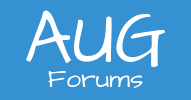 Customizing a fields ability to pick
We are trying to limit what employees can pick from a field.  On timecards, you can pick a material to be charged to a customer.   We are only using non stock inventory and we only want the employee to see things that are logical.  Right now you can expense items, labor items and service items.  We want to limit it to service items.  For instance, when we have to go pick up a package we charge a standard rate, Zone 1 charge.  We want the employees to pick that off the material tab of the timecard instead of having to do a project transaction.  It seems like it would be easy to put a filter on the item.
Posted : April 11, 2019 3:39 pm
That's interesting. Pretty much every Lookup that I've seen has a filter icon where you can set filters, including default filters. But the Inventory ID field Lookup on the MATERIALS tab of the Employee Time Card (EP305000) screen doesn't have a filter for some reason.
Posted : April 26, 2019 12:32 am