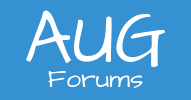 By using this website, you agree to our Terms of Use (click here)
Viewing a report before Saving to the Server
Good day, I am very new to Acumatica's Report Designer and I am still learning it.  Is there a way to view your report before uploading to the server?
Posted : January 17, 2020 7:32 am
Negative - but you can publish to a test site, export the final finished copy, and then replace your live site.
Posted : January 27, 2020 7:13 pm