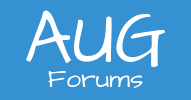 By using this website, you agree to our Terms of Use (click here)
Extending column borders on an invoice in report designer
Hi there. 
I have created lines as column borders for the fields in the detail section of the invoice. The problem comes in when there are only one or two transactions on the invoice. As the group footer is supposed to be printed on the bottom of the page, there is a large empty space between the transaction lines and the footer.
How do I get these column lines to fill the space, when the size of the space depends on the number of lines an invoice has? I have tried the detail section 2 with a condition, but it is static and not dependent on the number of tran lines.
Many thanks.
Sue
Posted : February 12, 2020 8:32 am
Hi Sue,
Can you attach your .rpx file?
Posted : March 4, 2020 11:33 pm