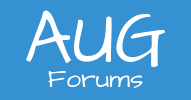 By using this website, you agree to our Terms of Use (click here)
Convert an attribute value to use in a calculation
I have an attribute on a project that stores a ceiling amount.  The attributes was setup as a Text field. 
In Report Designer I need  a calculation that subtracts the invoice total from the ceiling attribute.  I have the invoice total but I don't know how to convert the attribute to a numeric value to use in the calculation. Example: ceiling attribute - invoice (I have this number).
Thanks.
Posted : March 25, 2020 5:30 pm