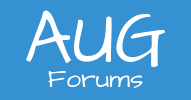 Barcodes not printing
I'm stuck on this one - for some reason barcodes print fine in other reports, but they will not print in this one.
I've copied and pasted the same field. No luck. Any ideas?
-Matt
Posted : August 2, 2019 4:52 pm
Can you attach the report?
Posted : August 23, 2019 7:11 am
Did you get it work? Report worked for me and prints the barcodes.
This post was modified 1 month ago by
FMG18
Posted : December 10, 2019 4:15 am