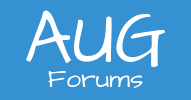 OData Request Failed - Error 500
Hi,
We have been using Power BI with Odata, but all of a sudden we lost connection and received the attached error message.
Connection still works with our test company but not with the production.
Any idea what may be causing the issue? I have also created a ticket with Acumatica but they said they are backlogged and I don't have much time left to present some reports.
Thank you,
Posted : April 30, 2019 2:46 pm
We figured out the problem and wanted to share in case someone else may run into the same issue.
The problem was the Schema Field in one of the GIs (attached). Once we remove the field everything went back to normal. We first un-exposed all the GIs, went back and exposed them one at a time till we found the broken one, then checked each row on Results tab and that is how we figured it out.
Posted : May 2, 2019 1:19 pm
Glad you figured it out Taylan. And thanks for reporting back with your solution.
Posted : May 7, 2019 9:06 pm