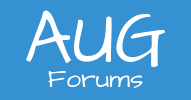 Embedding Power BI Reports in Acumatica - Reply Address Error
Did you try adding the redirect directly into the Azure app setting?  I didn't post pics last time, so maybe this will be helpful -- I know how frustrating this can be.
I had to go to Azure, find the app:
Go to settings, Reply Address and enter it there.
I also made sure I had BI access in Acumatica.  Not sure if that did anything, but it was done at the same time so it may have triggered something.
Posted : March 8, 2018 10:16 am
Perfect. Thank you for sharing your fix for the problem.
Posted : March 19, 2018 11:30 pm
Hello,
Very glad I found this resource.  I am having similar issues.  I'm using free version of Power BI through my company's office 365 account and using Acumatica on version 19.106.0020.  The instance has multiple companies.
I verified I have access to BI role (I am an administrator so I believe I have full access).
I've registered Acumatica with Azure for Power BI and tried every combination of the highlighted fields:
Some of the reply URLs I've tried:
I beat my head against this for a long time, then tried re-registering it because I remember that the homepage URL I put in the first time was likely not correct and wasn't listed to be changed in Azure...  Tried it again and it let me get one step further confirming I was allowing permission then return the same error again but with some more details "Reply address did not match because of case sensitivity.".  Unfortunately after triple checking it appeared the characters cases between acumatica and azure were identical.
I then tried one more time and got this error (was getting this off and on as I was testing previously):
Now I can't even replicate the case sensitivity error again and instead get a mix of the aspx error and more general "AADSTS50011: The reply address does not match the reply addresses configured" error.
Any help in this would be greatly appreciated.
Thank you
Posted : November 28, 2019 12:42 am
Posted : November 28, 2019 1:32 am