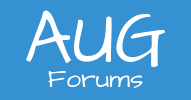 By using this website, you agree to our Terms of Use (click here)
Acumatica SaaS ODBC Access Retiring
Looks like Acumatica is going to retire ODBC access in their SaaS environment by March 31, 2019. Of course, you could still use ODBC in a private cloud or hosted internally, but most Acumatica customers are on the SaaS offering.
I think this will drive even more interest in OData.
Posted : October 12, 2018 10:36 am
Any idea if this affects mac users  that rely on third party excel ODBC drivers to make ODATA work?
Posted : June 19, 2019 2:05 pm
Posted : July 16, 2019 2:20 am
The tool works ok.  If the queries start to get complex, it runs into problems.  For example, last I checked, sub queries often caused problems with the result set that would not occur in a standard SQL engine.  However, simple queries and joins ran fine.
Posted : July 16, 2019 9:19 am