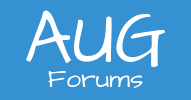 Using an import scenario to change the item class on a stock item
I have not been able to make an import scenario work that is trying to change a stock item's item class.  When attempting to do this in the screen a dialog box pop-up for confirmation.  I have attempted to simulate this dialog answer in the scenario but it still does not work.
Any suggestions?
Posted : August 21, 2018 3:07 pm
Thanks for the response.  I had the dialog answer in the scenario but realize it need to be on the Summary target object and I had it on the detail.
Posted : August 21, 2018 5:53 pm
Posted : August 23, 2018 7:07 am
Rick/Royce - do you mind uploading a screenshot of your completed import scenario? I am struggling with a similar issue on the scenario I made to perform the same task (change Item Class for a stock item).
Even with these settings, I am still receiving the "Please confirm..." error message when trying to import.
Posted : January 22, 2019 1:32 pm
Because you put the <Dialog Answer> AFTER the line that triggers the confirmation message. As per my example, it needs to be BEFORE.
Posted : January 30, 2019 9:28 pm
Weird huh? Apparently it makes sense to programmers why the order is reversed, but not to me. Just the way it is.
Posted : February 8, 2019 10:54 pm