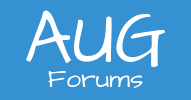 Users Logged in as Other User Query
I was able to find user table data and tie some interesting things together.  However, I can not locate a way to identify users who have logged in as other users.  This feature is typically available to system admins, I would have assumed that if there was a button for it, then it would be tracked somehow.  Anyone know where this is tracked or perhaps that it does not exist?
Posted : May 25, 2018 2:50 pm
I just tried logging in as admin, then using the LOG IN AS USER button on the Users (SM201010) screen to login as andrews.
Then I checked the Access History (SM201045) screen and it looks like it has a special way of showing that I logged in as another user.
Posted : June 4, 2018 1:52 pm
What build are you using? I did this on a fairly recent Acumatica 2018 R1 build.
Posted : June 4, 2018 5:42 pm