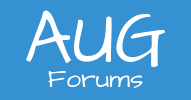 Style Color not switching on Value
I'm trying to switch colors based on a calculated/formula based field and not having much luck.
My latest try was to use the same formula with the Switch command  to set the result to True or False and then set color based on True/False.
Formula: 
=iif(iif(Switch([SOLine.UnitPrice]-IsNull([PriceCustomerPromotional.SalesPrice],IsNull([PriceCustomer.SalesPrice],IsNull([PriceCustomerPriceClassPromotional.SalesPrice],IsNull([PriceCustomerPriceClassPromoBreakQty.SalesPrice],IsNull([PriceCustomerPriceClassBreakQty.SalesPrice],IsNull([PriceCustomerPriceClass.SalesPrice],IsNull([PriceBase.SalesPrice],[InventoryItem.BasePrice])))))))=0,'True')='True','True','False')='True','default', 'bad')
Results:
Posted : December 5, 2019 3:40 pm
Did you paste the exact same formula into both the Data Field and Style fields on the RESULTS GRID tab of the Generic Inquiry (SM208000) screen?
Posted : December 27, 2019 12:20 am