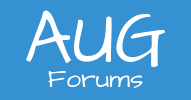 Make a website url from a field able to drill down to that url on a new browser screen
Hello everyone,
I was wondering how can I make a field in a GI that contains a url like   http://wwwapps.ups.com/WebTracking/processRequest?tracknum=1ZXA36500390937335
to drill down (this is the trading url for ups , the data display properly but don't know how to make it drill ?
Also is it possible to just display the value of the fileld (in this case the tracking number only and not the url and when the user clicks the drillable number goes tot the url as shown above?
Any help would be greatly appreciate it.
Regards
Alex Kleyff
Posted : July 22, 2019 1:20 pm
It is not possible to inject HTML in to GI results. It can be done with reports, just look at some examples of ones that already do it.
In GI you are limited to Navigation settings and as far as i am aware, it's not possible to use Navigations to redirect to an external website.
Posted : July 23, 2019 3:51 pm
Posted : August 4, 2019 6:46 pm