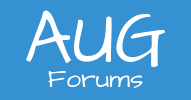 By using this website, you agree to our Terms of Use (click here)
Help Needed with GI Using Project Budget Forecast
Hello,
I'm in desperate need of help.  In a previous version of Acumatica (2016), I was able to create a GI to show me the revenue budgets by period AND the actual amount by period once I ran allocation at the end of the month.  In the new version (2019), I am unable to figure out what field I need to add to the GI that will show me this.
When I add the CuryActualAmount field from the PMForecast Record, the result is the cumulative total, not the actual amount for the specific financial period.
Does anyone have any ideas?  Is there add-on software that will make this possible?  Is there a better way to achieve this report? 
Please let me know if any additional information is needed.
Thank you very much for any assistance you would provide.
Posted : August 19, 2019 11:47 am
What about using PMBudget?
Posted : September 16, 2019 3:14 pm