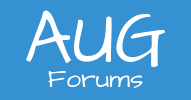 By using this website, you agree to our Terms of Use (click here)
SalesDemo Dashboards
I have two questions:
Are the dashboards on GitHub derived from or similar to the SalesDemo dashboards?
Besides the Cash On-Hand widget (for which I already have a question in the GI forum), what other widgets have you noticed are of questionable accuracy?
Many thanks!
Kimberly
Posted : April 8, 2020 8:20 pm
As far as I know, they are the same dashboards as in SalesDemo, just pulled out and put on GitHub.
I've noticed a number of things that are questionable. They are great for demos, but in my opinion sketchy for implementations. I recommend to people that they look at the SalesDemo dashboards for ideas, then build their own dashboards from scratch.
Posted : May 22, 2020 10:19 pm