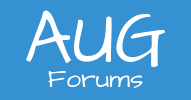 By using this website, you agree to our Terms of Use (click here)
Transferring figures from one report to another
Hi Sue,
You can copy a Report Definition to a new Report Definition. Is that what you're looking for?
Keep in mind that you can share Row Sets, Column Sets, and Unit Sets between reports. That means that when you make a change to a Row Set, Column Set, or Unit Set then all of the reports that depend on them are affected.
Posted : November 5, 2019 9:20 pm