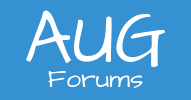 Changing the Drilldown direction in an ARM report
Is it possible to change where the drill down goes when a user clicks on a link from an ARM report?
I know that it can be done in generic inquiries and in the Report Designer but I cannot seem to figure out a way to do it on Financials.
The drill down for our financials doesn't point you to decent information as of now and we would like to change it.
Thanks.
Posted : July 19, 2019 2:43 pm
It's hardcoded to drill you into a Report Designer report (called General Ledger Details I think?) as far as I know.
Posted : August 1, 2019 9:01 pm