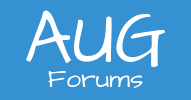 Acumatica Dashboard on TV
I want to show our Operations dashboard on a TV in the warehouse.  Anyone know of a quick way of doing this?  With a Raspberry Pi or similar it's pretty easy to launch a full screen web browser, but I'm not sure how to get past the need to login to Acumatica.  We could host a web app that scrapes the Dashboard URL, but again I'm not sure how to get past the login.
Posted : 09/04/2019 9:31 am
Have you looked into something like Selenium to automate browser sessions?  It should be possible on a Pi, it looks like https://www.raspberrypi.org/forums/viewtopic.php?t=129320 goes into some details about getting it functioning.  It's not the most Ideal solution because your selenium script would need to have credentials to get into Acumatica, but if you limit what that login is capable of you can control those risks somewhat.  I remember seeing them do a tech demo on using Selenium for testing use cases during the Acumatica summit, so it should all be feasible.
Posted : 10/04/2019 1:09 pm
Hi Ryan,
I haven't done this personally, but what about just attaching a small computer (Chromebook, etc.) to the TV? As long as that computer has a web browser. Then try using a browser extension to trigger the refresh.
Here is an idea that someone created to trigger the refresh within Acumatica:
https://feedback.acumatica.com/ideas/ACU-I-461
And here is a cool example of using Power BI being used to display Acumatica data on a TV in the office (note the sentence that mentions a "micro pc"):
https://www.timrodman.com/acumatica-power-bi-water-fountain/
Tim
Posted : 10/04/2019 3:10 pm
Posted : 29/04/2019 2:10 am