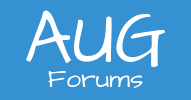 Changing "Reasons" and "Severity" dropdown in Cases
Hi! Does anyone know how to change the dropdown options for Reason and Severity in Cases? 
Posted : 22/03/2019 5:52 pm
Ronita, you will have to go through Automation Steps in the Customization Work Center. Once in, select cases as the screen id. You will have to define the values available within each status of a case. You define the possible value for each status on the Fields tab.
See the below screenshot to help guide you.
Posted : 24/03/2019 5:41 pm
I've done it before and it worked for me. Are you sure that you don't have any customizations in place on that screen?
Posted : 31/03/2019 1:51 am