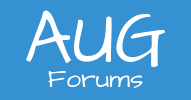 Adjust Excel Layout
Hi Everyone,
I'm using the 2019 R2 Report Writer and I cannot seem to get "Adjust Excel Layout" to work. For those who are new to this, using Edit -> Adjust Excel Layout will auto-assign Excel columns and rows to reasonably well-formatted data. My data is about as well-aligned as you could hope for, I even added blank cells to help with the alignment. I have attached my report. I'm hitting a few walls:
1) Columns repeat, I can break this if I shift everyone off the zero-th pixel for column 1 repeating. I still find columns will repeat mid-report (like column #4 or 5) even with this "fix".
2) The Report Designer Guide says you can use this feature in a particular segment, but my option is always greyed out when right-clicking the header of a segment.
Anyone know how to get this rolling? I'm stumped here and it would save me TONS of time to get this working versus numbering all my cells. Thanks for all your help folks!
Edit: I suppose that I should mention I'm not looking for a fish, I need to know how to catch the fish. I have multiple iterations of this report that all behave similarly. 
Posted : September 9, 2019 6:14 pm
Definitely broken - Looking at pageHeaderSection1, every third field is getting concatenated with the second field. This behavior repeats in all other sections as well. However it does appear to be something specific with your report layout.
From a blank report i added 5 textboxes on one row in page header and then did the Adjust function and they were all assigned to unique columns. I expanded the page width to match yours and took it up to 11 textboxes and still Adjust Excel Layout worked fine. 
Try making your fields 120px wide (the default when adding a new textbox) then do the adjust - seemed to work for me (I did 8 fields in your 1st pageHeaderSection1 and test the Adjust and it worked properly.
I guess there's some magic number in there that determines column assignment depending on the X position of each field, which of course depends on the width and gap you assigned to previous fields. 
Posted : September 9, 2019 6:53 pm
Good to see you're still as helpful as ever @royce-lithgo! That surely does the trick. Straightening out the cells is rough, but infinitely easier than encoding every one of them. At least I can mass re-size then drag them.
Edit: Nevermind, horizontal spacing tool can be used for this. I've never had a use-case for it, but today's the day I suppose.
Posted : September 9, 2019 8:07 pm
Glad to have helped. I've never used horizontal spacing tool, but that coupled with Make Same Size tool speeds it up a lot (never used that before either 😀)
5 horizontal spacings, resize first field to 120px, then make same size -> Width and done!
Posted : September 9, 2019 8:46 pm