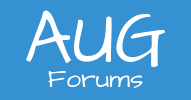 Default Purchase Order Unit Cost - Last Vendor Price - Stock Items
When you add a Stock Item to a Purchase Order Line in Acumatica, there may be a default Unit Cost that gets populated automatically. There are several places where this might come from.
Acumatica looks for a Unit Cost in the following order, stopping at the first one it can find.
---
0. Note that if Acumatica can't find a default Unit Cost, you will get the following message:
Unit cost has been set to zero because no effective unit cost was found.
---
1. An applicable value from the Vendor Prices (AP202000) screen according to the hierarchy defined there.
---
2. The Last Vendor Price field from the VENDOR DETAILS tab on the Stock Items (IN202500) screen if there is a matching Vendor for the specific Vendor on your Purchase Order:
Note that how this field gets updated depends on the option you selected in the Vendor Price Update field on the PRICE/DISCOUNT SETTINGS tab on the Accounts Payable Preferences (AP101000) screen:
---
3. The Last Cost field from the COST STATISTICS section on the PRICE/COST INFORMATION tab on the Item Warehouse Details (IN204500) screen:
---
4. The Last Cost field from the COST STATISTICS section on the PRICE/COST INFO tab on the Stock Items (IN202500) screen:
---
All of this is covered in more detail on the bottom of this Acumatica help article, including a nice overview graphic:
https://help-2019r1.acumatica.com/Help?ScreenId=ShowWiki&pageid=4aa635bc-2723-49fc-8ce0-41d035e5821e
Posted : August 16, 2019 4:58 pm