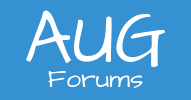 By using this website, you agree to our Terms of Use (click here)
Adding a status parameter to ARM
Hi everyone,
A client uses an ARM report to track the balances of projects. Is there any possible way to add a status parameter to a PM ARM report? Or any ideas on how to achieve this with another method?  They would like to see only Active projects - however there is no parameter for status within ARM. 
I've tried creating a unit set that would filter out all other statuses but Active, but don't think this is possible...maybe I'm missing something? 
The last resort would be to try and customize the ARM module itself, adding a custom status parameter to the report definitions screen...would prefer not to go this route though (if its even possible).
Long time lurker that has gotten countless tips from these forums. Appreciate it all, and thank you!
Posted : November 8, 2019 2:39 pm
Welcome "long time lurker" 🙂
I can't think of how this would be possible with ARM because it relies on the PMHistory table which doesn't have that field available in it.
Maybe @gabriel-michaud and his team can add the Status field from the Project to the list of formulas available in Velixo Reports (click here). They already have formulas for Description and End Date.
Posted : November 9, 2019 10:41 am
I should note that even though Velixo Reports doesn't yet have a function for this, if you're using Velixo Reports then you get all of the goodies available in Excel. Two ways I can think to do this in Excel:
1. Use OData to pull Project and Status into a Worksheet, then use a VLOOKUP to report on it.
2. For more style points, use OData to pull Project and Status into the Data Model, then use CUBEVALUE and DAX to report on it.
Posted : November 9, 2019 10:20 pm
Tim is correct - that can already be done by using Velixo Reports and an inquiry that returns the list of projects filtered by status. We already have many customers that are doing it this way. A function like =PROJECTSTATUS(ProjectID) could also be added, but it would not help you retrieve/filter the project list.
@william-engel I would be happy to give you a demo and show you actual examples that our customers have built.
Posted : November 11, 2019 4:45 pm