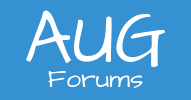 By using this website, you agree to our Terms of Use (click here)
Time Zone Issue
Hey - I haven't had any luck figuring this out and just wanted to drop this in here. If a user enters time into their time card and they exist in a different time zone it can screw up your time card for others. Below is a scenario:
Employee 1 is in EST - they enter their time detail at 09:00 (AM) on September 11, 2019. 8 hours
Employee 1 is in EST - they enter their time detail at 01:00 (AM) on Sept 12, 2019. 6 hours
Employee 2 is in MST - they view this time card for approval, the time on Sept 12 will be translated back to Sept 11 and show 14 hours worked. Obviously for overtime calculations that is completely wrong!
Has anyone else run into this? And if so how did you go about fixing that?
Nic
Posted : September 11, 2019 12:00 pm
I'll let you all know the temporary solution - ensure all of your employees are in the same time zone on setup. If you don't and you happen to be working in more than 1 time zone you'll most likely run into this issue at some point.
I can't fathom how you can launch a product without thinking about time zones for time entry when it affects literally the only things a company needs to do to stay in business (invoicing customers and paying employees) but hey what can you do.
Posted : September 16, 2019 10:52 am
So the act of approving the time actually changed the hours on the Timecard? Ouch, definitely need to report that one to Acumatica support.
Posted : October 16, 2019 11:03 pm
It isn't the approval that messes up the data - looking at the data entered from one time zone in another time zone will display it incorrectly. The worst part is the end user still sees what they entered and so cannot tell what the problem is.
User 1 enters 10 hours with a shift start at midnight in EST Oct 17
User 2 view that time card and sees 10 hours on Oct 16 as they are in MST and the shift start would be 22:00
Good idea I will submit a ticket and see what they say.
Posted : October 17, 2019 3:29 pm
Ah, I see. So you'd expect User 2 to see 2 hours on Oct 16 and 8 hours on Oct 17 right?
Posted : November 16, 2019 7:35 pm
No so I would expect to see 10 hours on Oct 17. I don't want Acumatica to guess what a user tried to enter 😉.
Shift work is just a lot different than regular 9-5 stuff, if you start work on the 17th that is your day of work, regardless of if you get off at 4am on the 18th. And Acumatica does respect that (good), the issue just arises that it puts an entire day of work on the wrong day if you're in a different time zone.
As another example imagine you're a small import/export company based out of the USA - say Houston. You were paying a contractor in the UK to receive your goods, but now it's better to have an employee there. They fill out there time in detail as a 6-3er (early shift), but working in different capacities because they are a small company and sometimes this person is an importer, sometimes a salesman, etc. 
They fill their time in at 6am in London and that time would be midnight the previous day in Houston. So now when you check out this persons time card at the head office to pay them you'll have time from the wrong day on that day.
Below you can see an example from our company (not related to the fictitious import/export)
Posted : November 18, 2019 10:34 am
Posted : December 14, 2019 5:05 pm
They've since closed this ticket with me. The fix will be in the next patch for 2019 R2 and the following one for 2019 R1.
The agent I had was sketchy on the details of exactly how it will work and I don't know if their dev team was able to reproduce what I told them (I only say that because the temporary fix they gave me doesn't work). I'll let you know when we upgrade to the latest patch and see if it fixes the issue.
Nic
Posted : December 30, 2019 12:28 pm