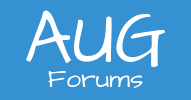 By using this website, you agree to our Terms of Use (click here)
Payment Notifications
I've set up a notification to send an email when a payment is fulfilled (closed). It works great when there is only one invoice in the payment, but when there is more than one, I cannot seem to get the second or third, etc. reference numbers or invoice amount into the message body. Only the first invoice information appears. I'm not sure if this just means I have to go through all of the data fields to find which ones will do the trick, or is there an easier way around this?
Posted : August 13, 2019 11:53 am
Something like that but you need to find out the object names. 
To be honest, I can't remember how i worked out those names as they don't appear in the Insert, Datafield options. 
If you look at the help page for Notification Templates it mentions use of the foreach command. 
Try to look at the existing Templates and find one for the same screen you are working with - there might be a demo one there which has a foreach.
Posted : August 14, 2019 5:31 pm
Posted : September 16, 2019 3:03 pm