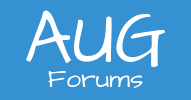 By using this website, you agree to our Terms of Use (click here)
Acumatica Add-In for Microsoft Word?
Attention former/current Dynamics GP (Great Plains), I'm interested to hear your experience with using the Dynamics GP Microsoft Word Add-In.
For those who don't know what that is:
https://www.encorebusiness.com/blog/microsoft-dynamics-gp-add-microsoft-word
https://www.erpsoftwareblog.com/2016/02/creating-word-template-microsoft-dynamics-gp
Acumatica is looking into doing something similar. My friend Vladimir Panchenko reached out to me and asked what I thought about this idea. If you don't know Vladimir, he is one of the developer brains behind Report Designer and Generic Inquiries in Acumatica.
My first thought was about Dynamics GP because it's a very similar situation in that Dynamics GP has a built-in report writer like Report Designer (that's why I'm posting this in the Report Designer forum). But they still created an Add-In for Microsoft Word.
My question to those Dynamics GP (Great Plains) people out there is, "was the Microsoft Word Add-In useful in practice"? Or doesn't it just "sound" cool?
Posted : February 13, 2020 9:50 pm