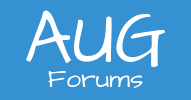 By using this website, you agree to our Terms of Use (click here)
Type Ahead Projects
Hello all,
Another question (which I am confident will have no solution but if you don't ask you will never know). Has anyone done a customization (or is it a built in feature) to exclude completed/cancelled projects when searching for them on your time card?
My company does many hundreds of projects every year and we often will revisit the same location, but perform different work. My answer to my co-workers right now is to make a new project, but I am confident people will name them identically and I would love to just filter those old projects out of the type ahead feature.
Suggestions?
Posted : January 20, 2020 10:50 am
I've found a solution if anyone is interested. On a project you can actually disable visibility to various modules. When you've completed a project you can tick off the Time Entries and Expense checkboxes. I personally kept it visible to the other modules "just in case"...
Posted : February 20, 2020 6:41 pm