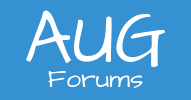 By using this website, you agree to our Terms of Use (click here)
Single invoice line on a Project billing
Business case: Client creates Projects to progress bill with multiple Revenue Budget lines (e.g. Labor, Materials, Freight) and, from a job costing perspective, wants to see those lines broken out in Acu on the Revenue Budget tab.
However, on the invoice output itself, to send to the client, they require a single detail line with a custom description and a single amount (the sum of the multiple detail lines in the background).
I'm assuming this can be accomplished by customizing the Invoice form itself but am I missing a way to accomplish this with a Billing Rule?
TIA for any suggestions here.
Posted : March 8, 2020 12:37 pm
Hey David,
Not that I know of, but I don't know Billing Rules super well personally.
Any downside to customizing the Invoice and using the Description in the header of the Invoices and Memos (AR301000) screen as the one description that gets displayed on the invoice?
Posted : March 21, 2020 8:47 pm
Tim - we figured this out with help from Vagif at Acumatica; I'll share it in the next few days as we're still testing it - seems to be working though.
Posted : March 22, 2020 10:37 am