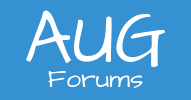 Dynamics SL vs Acumatica Project Functionality
Curious if anyone has done any sort of mapping or differences list for Project Accounting in SL vs Acumatica.  Some examples of differences I see and wonder why the difference and what to use instead:
1) I cannot code labor to a project by employee id and labor class using the GL general journal?
2)Why is it in Acumatica that when I select Project and Task when entering a transaction (gl,ap…) that I still have to provide subaccount even though in preferences I set it up to use subaccount from the task and, the subaccount is populated in my task?
3)why am i able to use a task in a tx that has a start date after my tx date or an end date in the task before my tx date?
4)in general it appears my assumption acumatic project functionality would compare favorably to SL project controller is wrong?
Posted : November 13, 2019 1:43 pm
Posted : November 13, 2019 7:22 pm
Project in Acumatica is not nearly as mature of a product as it is in SL.  Most of our customers use budgets in their project planning.  Acumatica has issues with that.  We lost that functionality when they moved up to 2017r1.  If you have clients that must have budgets comparisons on a monthly basis, this is not the product for them. 
Posted : November 21, 2019 9:50 am