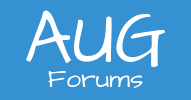 By using this website, you agree to our Terms of Use (click here)
Creating Change Orders Outside of Projects
Hi Jose,
You should be able to enable the Change Orders feature on the Enable/Disable Features (CS100000) screen:
That will give you a CHANGE ORDERS tab on the Projects (PM301000) screen:
Is this what you are looking for?
Posted : June 10, 2019 8:54 pm
Thank you for your reply.
I'm aware of change orders to project-based purchase orders. It seems as though the system doesn't support change orders to non-project Purchase Orders.
PO's designated under X -- project <-- I believe this is a filler for the system to populate the project field, guessing it won't allow a null in this field
Posted : June 11, 2019 1:53 pm
Sorry about that, I read too fast and totally missed that in your first post.
I don't think this functionality exists out-of-the-box as far as I know.
You could turn on Audit History on Purchase Orders to automatically track when certain field values change, but that's not full Change Order tracking.
Posted : June 14, 2019 8:37 pm