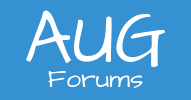 By using this website, you agree to our Terms of Use (click here)
40 Hour Work Week
Hey guys,
Just looking to see if anyone has ever set up an allocation rule that would start to charge OT after 40 hours worked in a week. I've been looking at the tables that I have available in the allocation rules are:
PMAccountGroup
PMBudget
PMProject
PMTrask
PMTran
Customer
EPEmployee
InvetoryItem
Vendor
Customer
Now I can get a date out of this from the PMTran, and then could convert that to a day of the week, and actually I am kind of thinking through the logic right now again and do we think that I could do a comparison on EmployeeID and date to validate if the day of the week was unique for that employee. Right now I am recalling why this won't work. The calculation settings don't let me do a comparison across all data in the allocation do they? IE:
Look at all data in the allocation and do this:
Get all days of the week
Check day of the week (Tuesday, Tuesday, Tuesday) against the relevant employee (Joe, John, Joe) and date (July 30, July 30, July 23)
If the employee, date, and day of week are unique then put that into a list for that week (Monday - Sunday) and then add up all the hours
found and if it's over 40 charge OT on the above 40 hours.
The issue of course being the language doesn't really allow for that. If the weekID was coming through on PMTran then this could be simplified to just look at all the dates in the week and do an allocation on that.... Since Time Cards are submitted weekly and released I wouldn't be worried about "O oops I need to add 8 hours" as all the transactions would be processed again anyway.
If anyone has any ideas or has done this before let me know please :).
Nic
Posted : July 30, 2019 1:50 pm
I can't use those aggregates as they severely hamper the way transactions look at the pro-forma/transaction level to the point they are unusable. As a note to anyone using them I wouldn't - unless your customers require no detail at all in which case they are great.
Thanks for the reply Tim! Hopefully someone somewhere has 🤔 😉 
Posted : September 10, 2019 5:05 pm