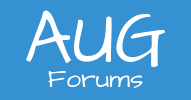 By using this website, you agree to our Terms of Use (click here)
Mobile App locking up on Androids
We've been successfully using the Mobile App for time and expense entry since Summer 2018.  Recently I have several remote users that have had trouble logging in to the App, and have tried uninstalling and reinstalling to see if that helps.  
I have no issues logging in, but they still do.  Anyone had a similar experience?
Posted : April 30, 2019 2:44 pm
I use the Android Mobile app, but I don't use it a ton. What do you mean by locking up? Does it freeze? Does it crash? Does it spin infinitely?
Posted : May 7, 2019 9:01 pm
Depends on the user, for some it won't even get to the screen with the blue menu options.  For some, they can make a selection but can't get past that.  Mine ( and a few others) work fine.  Figured it was something in the android settings?
Posted : May 7, 2019 10:48 pm
Interesting. It's a pretty simple app from the user standpoint, no settings that I can think of.
I don't use the Android app a ton, but I do use it and I haven't had problems with it.
Posted : May 24, 2019 10:51 pm
Thanks--mine works also.  I have 3 users that when they log in get a blank screen.  We've tried uninstalling the app and reinstalling, etc.  For some reason they just can't do it.  I'm not really sure what to try next.  
Posted : May 24, 2019 11:01 pm
Posted : June 1, 2019 2:32 pm