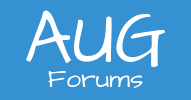 By using this website, you agree to our Terms of Use (click here)
Variable materials on a BOM
The issue I'm current facing involves the bill of materials screen (AM208000). Depending on the customer location, specific components will be included in an assembly. How can I manage one BOM with variable materials? Today, I'm overriding the production order BOM reference which is error prone and tedious. It also requires managing multiple BOMs for the same completed assembly.
Posted : November 20, 2019 10:02 am
Hi C4,
If I'm understanding correctly, it sounds like you want to have multiple BOMs in place for different customers. Then, when you create a Production Order from a Sales Order, you want Acumatica to look at the Customer (maybe even the Customer Location) on the Sales Order and automatically pick the correct BOM. Is that correct?
If this is the case, as far as I know you'd need to do a customization for this. You'd also have to associate the Customer to the BOM somehow, maybe put the Customer ID in the BOM ID or add a Customer ID attribute to the BOM?
Posted : January 13, 2020 9:37 pm