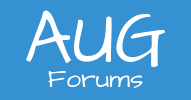 By using this website, you agree to our Terms of Use (click here)
Freight cost not showing in order profitabilty figures
On profitabilty reports e.g. Daily Sales Profitability AR676000, the freight cost of the order is not included in the overall cost of the order, affecting the profitability. Why is this? Is it possible to change in the settings? Or am I just looking at the wrong report?
The freight cost item in the invoice is SOFreightDetail CuryFreightCost
E.g.: if order size is $100, product cost $60, freight cost $20, the reports are saying profitability is $40 when it should be $20...
Posted : January 30, 2020 11:46 pm
That report pulls the cost from the Unit Cost on the Invoice Lines. The Invoice Lines have a "Billed Freight" concept, not a "Freight Cost" concept. As you point out, you'd have to get the cost from SOFreightDetail, but I'm not sure how you'd add that to the report cleanly, especially since the Freight Cost doesn't hit the General Ledger so you wouldn't be able to tie-out the report to the General Ledger.
Posted : February 20, 2020 8:50 pm